To subscribe to text message reminders, Youth text @myersy or InXbetween text @myersinb to 81010.
Let Heather know if you would like to be added to our weekly youth e-mail.
Follow us on facebook at www.facebook.com/myersyouth and find Myers Youth on Instagram!
Summer Adventures
for Middle & High School Youth
**Activities will be from 5:30-6:30 unless otherwise noted
June 5: Birthday Party (Fearfully and Wonderfully Made Psalm 139) Come celebrate the church's birthday and your birthday. Be ready for cake and party games.
June 5-11: Middle School Mission Trip to Tekoa Foothills (registration is full)
June 12: Laser Tag (The light shines in the darkness. John 1:5) X-cite Gaming will offer laser tag in the youth lounge.
June 19: Saying Goodbye to Tresca during both worship services and at a reception from 9:45-10:15 in the CFC. Come give her a hug and bring her a card or gift of appreciation! We will miss her!
June 19: No youth…Celebrating all the Fathers in your life (Exodus 20:12)
June 26: Messy Science Night (Great are the works of God. Psalm 111:2) Did you know we can learn about faith from science experiments?
June 26-June 30: High School Hinton Rural Life Mission Trip (still room available) If anyone else is interested in attending, please call the church office by June 10.

July 3: No youth….Happy July 4th One Worship Service at 10a.
July 10: Karaoke and Music Trivia (Make a Joyful Noise to the Lord Psalm 100) We will make a joyful noise! What is your favorite song? Study up for trivia?
July 17-19: VBS Join us each night 6:30-8:00 in the youth lounge
July 19-24: Wilderness Trail Backpacking Trip (registration is full)
July 24: Christmas in July (Today is born to YOU a savior. Luke 2:11) Come help us make the nativity come alive as we celebrate Christmas in July.
July 31: Roller Skating (I will strengthen and help you. Isaiah 41:10) Time TBD for skating at Kate's skating rink.
August 1-4: Middle School Mission Mania daily from 9 AM-1PM (also open to rising 4th and 5th grade) Join us for service and fun! Mrs. Connie and Pastor Sally will get more details, but can't wait for you to participate.
August 5: High School Youth Lock-in (theme TBD) More information to come, but ALL high school youth are invited to get locked-in at MMUMC.
August 7: Kayaking (Trust in the Lord Proverbs 3:5-6) Time to TBD but we will picnic and enjoy the water
August 14: Back to School Pool Party (Plans for YOU. Jeremiah 29:11) It's the end of summer break. Come swim into a new school year!
August 21: A New Start (A new creation. 2 Corinthians 5:17)
August 28: Family Game Night (Our house will serve the Lord. Joshua 24:15)
Trips are filled first come, first served by registration and deposits received.
Each adventure requires a $50 deposit. Final payments will be due in May.
Overnight camps will increase in cost by $50 each if you register after Feb. 27.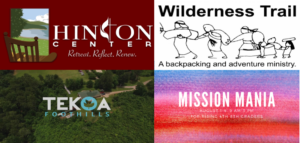 Please do not let the cost of any event be a deterrent for participating.
Please let Pastor Sally know if there is need for financial assistance.

June 5-11, 2022
Rising 6th-8th Graders
WHAT: We will be serving during the day around camp and throughout the community. Following our workday, we will return to camp for fun activities, dinner and worship with other groups.
WHERE: Camp Tekoa Foothills in Casar, NC. (3o minutes north of Shelby, NC)
COST $350
For more information about Tekoa Foothills, click here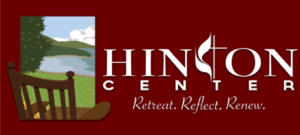 June 26-30, 2022
Rising 8th – 12th Graders
WHAT: We will be going out in the community during the day to serve in the Hayesville NC area. We will help with minor home repairs, the community garden, other area ministries, wherever the Hinton team sends us!
COST: $300
For more information about Hinton Rural Life Center,
click here

July 19-24, 2022
Rising 7th-12th Graders
This Tuesday-Sunday trip is limited to 6 youth and 2 adults.
TRIP IS FULL
WHAT: An off the grid backpacking trip through SW Virginia and Tennessee Mountains.
COST: $305
For more information about Wilderness Trail,
click here

August 1-4, 2022
rising 4th-8th grades
WHAT: One day at a time we'll experience the opportunities in our area for serving others.
Cost: $100