Serving At Myers Memorial UMC
"Taking an active stance in society is nothing new for followers of John Wesley. He set the example for us to combine personal and social piety. Ever since predecessor churches to United Methodism flourished in the United States, we have been known as a denomination involved with people's lives, with political and social struggles, having local to international mission implications. Such involvement is an expression of the personal change we experience in our baptism and conversion.
The United Methodist Church believes God's love for the world is an active and engaged love, a love seeking justice and liberty. We cannot just be observers. So we care enough about people's lives to risk interpreting God's love, to take a stand, to call each of us into a response, no matter how controversial or complex. The church helps us think and act out a faith perspective, not just responding to all the other 'mind-makers-up' that exist in our society."
Excerpt from The Book of Resolutions of The United Methodist Church 2016.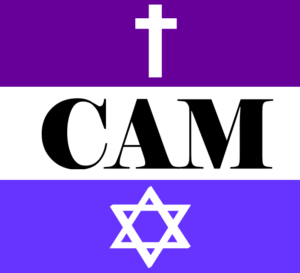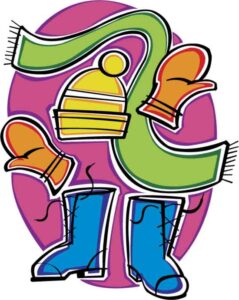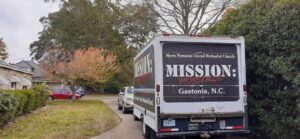 Ongoing Collections for CAM
Crisis Assistance Ministry
is a cooperative ministry of the greater Gastonia faith community. By providing direct emergency assistance through collaboration with other community resources, CAM assists those facing financial crisis or struggling with the burden of poverty.
MMUMC has an ongoing collection for CAM and highlights the most pressing needs through email and in church announcements. CAM always welcomes donations of non-perishable items, household cleaning items and personal health items.
Warm Winter Wishes
January is typically the coldest month of the year in our area. This January we wish to again prepare to help meet the basic needs of our homeless neighbors. We are collecting the following items during January. We hope to have most all the items at church by January 23 so we can deliver to the appropriate places for sorting and packing.
Trash bags
Toothpaste
Toothbrush
Soap
Deodorant
Wet Wipes/Baby Wipes
Vaseline/Mineral Oil
Lotion
Chapstick
Shampoo/Conditioner
Leave-in Shampoo/Conditioner
Ethnic Hair Products
No Rinse Body Wash
Underwear (men/women/children)
Washcloths/Towels
Feminine Hygiene Products
Gloves, Hats, Scarves
T-shirts
Socks
Rain Ponchos/Jackets
Umbrellas
Hand Warmers
Flashlights
Lap Blankets
Tarps
Sleeping Bags
Mission: Possible
The goal of Mission Possible is to help those in need of assistance with making construction repairs or replacement which will improve their lives.
Applications for assistance are reviewed by the committee and upon approval, a date is set for a work team to perform the needed tasks. All are invited to participate in Mission: Possible work days no matter their construction experience or skill!
The Myers Mission Possible team typically works on a Thursday night, indoors, to build the components. Then they gather again on Saturday morning to do the onsite installation.
Contact Mike Rhodes to be added to the email list as the work is sporadic.
Pantry in the Patch
high protein, individually wrapped food items, and water.
Suggested items: Beef Jerky, Peanut Butter cups or crackers. Pop-top or tear open meats (chicken, tuna).

Supper Club at the West Gastonia Boys & Girls Club
First Monday of Each Month
(Oct-June)
Volunteers prepare sandw140 children at the West Gastonia Boys & Girls Club. For many, this is their only dinner.
The cost of these meals have increased as the number of children and the cost of food have both increased in the last year. If you wish to make a monetary donation, please ear mark your gift "WGBGC Supper Club"
To volunteer to make sandwiches, please contact Mary Leigh Crain.
Dinner at the Battered Women's Shelter
On the 3rd Monday of each month, volunteers provide fully cooked meals for the women and children at the Battered Women's Shelter. We typically stay away from spaghetti, pizza or lasagna type meals. While easy, it's also a food item that is often contributed.
Meals that are enjoyed:
Chinese Take Out
Taco Bar
Mexican Food
Simple baked chicken and vegetables.
The Myers Meals schedule is planned a year at a time. If you would like to be added to the 2022 list, please contact Leslie Scofield.
Meals are always needed throughout the month.
Click Here
to connect with the Shelter.
Bonus Blessing Bags
From time to time we provide Bonus Bags for local families when school is out.
Here's how you can help:
1~Shop and donate food items
2~Donate money to purchase perishable items
Please contact Sally Drennan (704-813-6752) with any questions and offers to help make this possible!
Large boxes/bags of Cereal
Large boxes of Granola Bars
Canned Tuna/Chicken & Crackers