Myers Health Cabinet
Healthy Together: Body, Mind, & Soul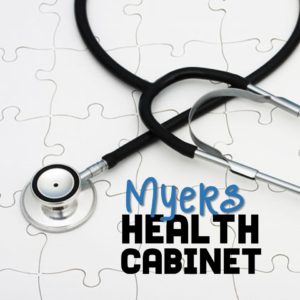 Say to him: 'Long life to you! Good health to you and your household! And good health to all that is yours!'
1 Samuel 25:6
Lace up your shoes and let's get moving! The Myers Health Cabinet is excited to offer you this opportunity to walk together! The goal is fitness and fellowship on the first Saturday of each month at 9am and the locations will vary. The first 'hike' will be May 6 at 9a along the Avon/Catawba Creeks Greenway located near Lineberger Park (the parking area is on Fern Forest Dr., across Garrison from the Park). This group is open to all ages! If you are interested, please contact Allison Evanoff. Allison will contact you with any last minute details and let you know where the next month's hike will be located!
The Hope4NC Helpline
(1-855-587-3463) connects North Carolinians to additional mental health and resilience supports that help them cope and build resilience during times of crisis. As part of the state's recent hurricane recovery efforts it served over 4,400 people in the most impacted counties, and now it is being made available to everyone in North Carolina's 100 counties during the COVID-19 crisis. This initiative is in partnership with all seven of the state's LME/MCOs and REAL Crisis Intervention Inc. in Greenville. Hope4NC is now available 24 hours per day, seven days a week to speak to a live person.