Myers' Health Cabinet
Healthy Together: Body, Mind, & Soul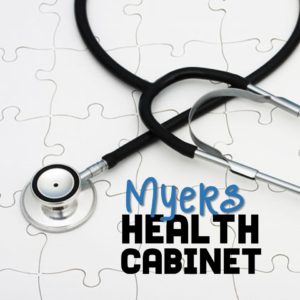 S

ay to him: 'Long life to you! Good health to you and your household! And good health to all that is yours!'
1 Samuel 25:6
Click the image to visit the Walk for Wellness page.
As we all know, these are unprecedented times and we are all being asked to develop a 'new normal' in so many aspects of our lives. I just wanted to give a few suggestions on how to maintain our mental and physical health while we are all maintaining our 'social distancing':
Keep some structure in your day. Structure gives us boundaries and purpose in getting through the day. This also means to keep a normal sleep schedule that you had previously (parents don't let your kids sleep until noon!)

Get outside! The vitamin D we get from the sun, in addition to fresh air will boost our immune systems

Find a new hobby – could be something artsy, a new daily devotion, exercise, etc.

Enjoy the stillness – take time to sit and meditate for 10-15 minutes (put this into your daily schedule). You'll be amazed at the cleansing effect this has against anxiety on your mind

Keep moving – fit at least 15 minutes of exercise into your daily structure. This will vary based on your age and general health status, but get up and move around.

Social distancing does NOT mean spiritual distancing. Find ways to stay involved with your church family, other brothers and sisters in Christ, and those in need of help.
Health and blessings from your health cabinet!
The Hope4NC Helpline (1-855-587-3463) connects North Carolinians to additional mental health and resilience supports that help them cope and build resilience during times of crisis. As part of the state's recent hurricane recovery efforts it served over 4,400 people in the most impacted counties, and now it is being made available to everyone in North Carolina's 100 counties during the COVID-19 crisis. This initiative is in partnership with all seven of the state's LME/MCOs and REAL Crisis Intervention Inc. in Greenville. Hope4NC is now available 24 hours per day, seven days a week to speak to a live person.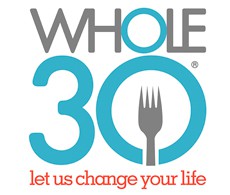 The Whole30 is a meal plan that changes your mindset about eating habits. Think of it as a short-term nutrition reset, designed to change your life in 30 days.
Winter Session of Whole30