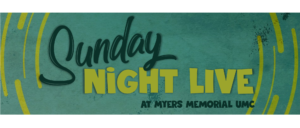 Bringing Faith Alive ~ Sundays, 5:30p to 7p
All participants on Sunday evenings are asked to please enter the building from the back parking lot of the church. This door will remain unlocked and monitored for the evening.
Parents are asked to walk the children to their classrooms on the third floor, sign them in and notify the leader when you will pick up. Pick up at 6:30pm is on the 3rd floor. Pick up at 7pm is in the CFC.
Infants &
Preschool
5:30-7p Childcare
for infant/toddlers
5:30-6:30p Preschool Choir & Worship Arts,
3rd Floor Musik Makers
6:30p Children's Open Gym/Childcare
Children
5:30p Choirs
Spirit Singers (K-2nd)
Cantate Singers (3rd-5th)
6:30p Open Gym
Youth
5p Open Gym
5:30p The Main Event
Dinner
Program/Events
7p Youth Choir
Adults
5:30p to 7p Disciple 1, E-105