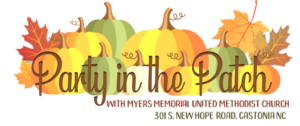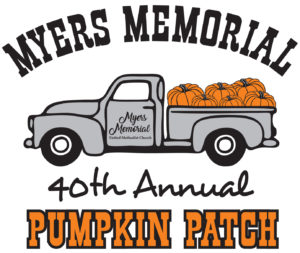 We are looking forward to celebrating the 40th anniversary of Myers being the Pumpkin Church! We hope you will join us in celebrating the amazing opportunities that pumpkins bring to us! Fun, Fellowship, Service and a Witness to our faith!
This Fall, we celebrate 40 years of being The Pumpkin Church in Gastonia. We'd love to welcome you home to The Patch where we are more than pumpkins!
"Come Home" on September 29 for Pumpkin Sunday to mark the 40th year we've emptied a semi-trailer of pumpkins and welcomed the community to Myers.
On October 6th let's gather for Worship and to Party in the Patch with food trucks and live music. We will begin each Sunday with Worship at 10:50a in the Sanctuary.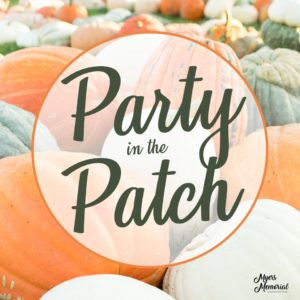 Fall 2019 Calendar of Events
There's a spot for You in our Pumpkin Patch!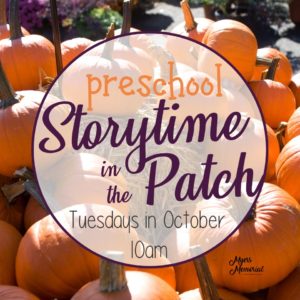 Tuesdays at 10a
Hosted by the Myers Weekday Preschool
Stories read by Librarians from Gaston County Library and Myers Volunteers
Bring your blanket for sitting on the ground and enjoy a morning in the Pumpkin Patch with stories and activities!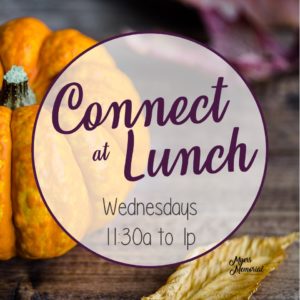 Wednesdays October 2, 9, 16, 23, 30
11:30a to 1p pay as you can
10/2 Baked Potato Bar
10/9 Baked Chicken
10/16 Country Style Steak w/ Rice
10/23 Tacos
10/30 Pizza Casserole
Meal includes Salad Bar, Drinks & Dessert
Receive Monday Menu texts by texting @MCL301 to 81081
Each Monday morning we'll text you the menu and you can text back your reservation!
Make a standing reservation or make your reservation each Sunday via the Connection Card in Sunday's bulletin, by calling the church office at 704-864-3222 or
email Heather
.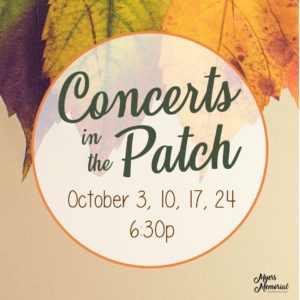 Concert in the Patch: Live Music at 6:30p
Bring your folding chairs, stop by our local restaurant for dinner to go and enjoy the evening!
10/3: The Wetzell Women
10/10: Justin Morehead
10/17: Chris Belk
10/24: Caleb Davis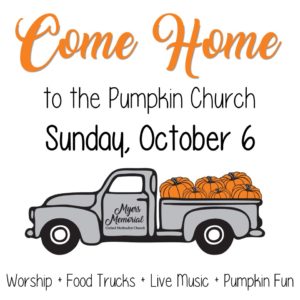 Worship at the Pumpkin Church
Worship: 10:50a
Picnic on the Grounds (byo, pick up drive thru, order from food trucks)
Food Trucks: Renaldo's Culinary Experience; Roman's All Star Grill; and Big Kahuna Shaved Ice
Live Music by Carolina SonRise
Yard Activities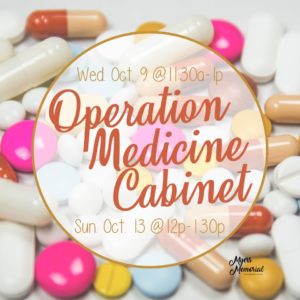 Operation Medicine Cabinet
Drop off your unused medicines! No Questions Asked.
Wednesday, October 9 (11:30a-1p)
Sunday, October 13 (12p-1:30p)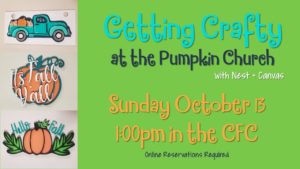 Getting Crafty at the Pumpkin Church
with Nest + Canvas
Sunday, October 13 at 1pm in the CFC
Register Online
to make your selection & pay for one of three wooden cut outs.
Perfect for a "mommy & me" project or for a fun afternoon with the girls!
Homeschool STEM in the Patch October 16 at 1p
designed for 4th-10th graders
$5/participant $15/family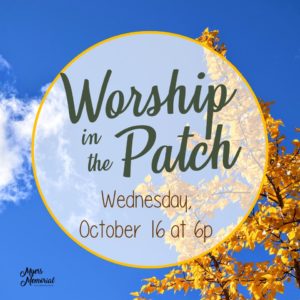 Worship in the Patch
October 16
6p in the Gathering Garden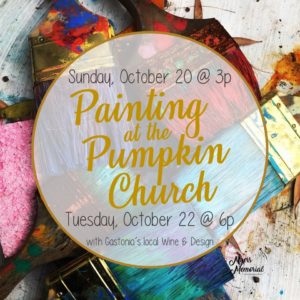 Painting at the Pumpkin Church
October 20 @ 3p ~ Thankful Pumpkins on a Pallet
October 22 @ 6:30p ~ Celia's Garden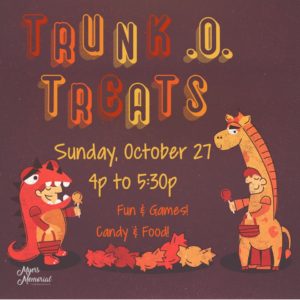 Sunday, October 27
4p to 5:30p
Food & Game, Candy & Fun!