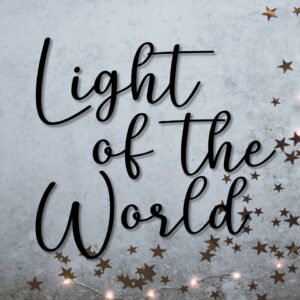 Click on the images to visit websites associated with any sign ups.
Light of the World
Again Jesus spoke to them, saying "I am the light of the world. Whoever follows me will never walk in darkness but will have the light of life." John 8:12
Again. It's Advent Again. It's Christmas Again. And Again Jesus speaks to us, reminding us, that whoever follows him will never walk in darkness.
Remember Once More. Afresh. Anew. It's easy to forget that as followers of Jesus, we are not lost in the hustle and bustle of the season and we are not in the dark despite the pandemic fog in which we have been living.
Join us this Advent season as we not only seek the Light of the World, but as we seek to reflect that Light into our world. This Advent we will encounter again the familiar characters of the Biblical story and how they light shone upon them, in them and through them. We also make space in our celebrations to see how Christians around the World celebrate the newborn King!
Contact the Church Office with any questions about how you can engage in any of these events/activities.
Email Us
or Call: 704-864-3222